We have simple beliefs.
Enjoy Life. Laugh a lot. Play hard. Realize your blessings. Give back. That's what the Charity Chicks are all about. It's that simple. Join a great group of people and help us make a difference!
Simply: Charity Chicks is a group of amazing chicks and "FABulous Guys Who Give" who get together to do volunteer projects and throw FUNdraising events for various non-profit organizations.
Our Story.
It all started with a list of people who liked to regularly attend our fun theme parties ... and a group of friends who loved to volunteer. It hit us, why not use that database of people and see if they want to do both? Have fun AND volunteer? Or donate to important causes at fun events?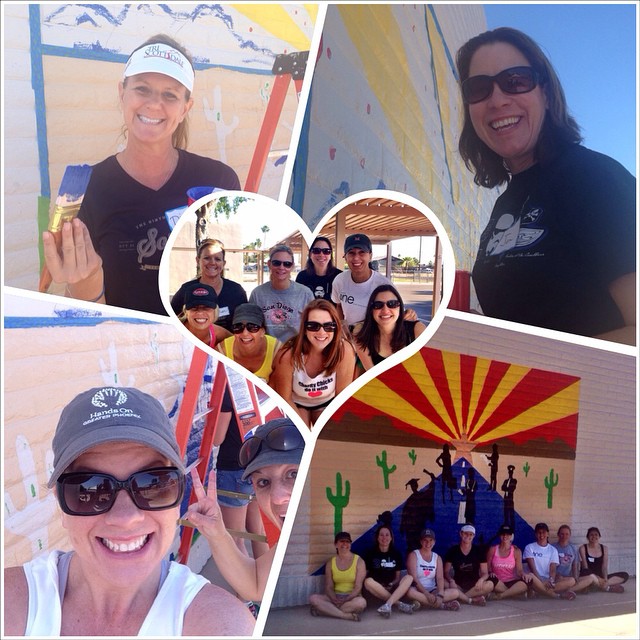 And so it began. We've raised thousands of dollars for breast cancer research, Parkinson's Disease research, to support programs for low-income families.
We've painted murals at schools, cleaned libraries, landscaped shelters and schools, organized inventory at a charitable thrift shop, collected furniture and clothing for people with specific needs, teddy bears for hospital-bound kids and blankets for the homeless and sent cookies and care packages to troops overseas.
Our events have ranged from sipping wine with friends, hosting poker and golf tournaments to long sweaty days where our impact is immediately visible. All focused on having fun and giving to others.
How can you join the fun?
Follow us on Facebook. Join our mailing list. When you find an event that speaks to you and you can join us, we're always happy to have a new friend. Contact us!